Attorney Profile
---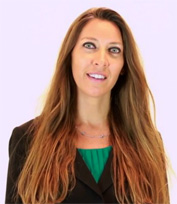 Ms. Bellhorn graduated from Stetson University College of Law in 2000. After graduation she began as a Staff Attorney in the Public Benefits and Homeless Units at Gulfcoast Legal Services, Inc. in St. Petersburg, FL, and she practiced a wide variety of areas of law but mainly focused on Social Security Disability Insurance Benefits (SSD) and Supplemental Security Income (SSI), including Child's SSI. Afterwards, she was an associate at several law firms in Tampa. During her time at those firms, she focused on the following areas of law: Eminent Domain, Personal Injury, Real Estate Law, Business Law, Elder Law, Family Law, Criminal Defense, Worker's Compensation, Employment Law, Civil Litigation, Immigration, Bankruptcy, and SSD.
While at Stetson, Ms. Bellhorn was President of Public Service Fellows, a Teaching Assistant for Interviewing, Counseling and Negotiation classes, a Student Representative on the Law and Aging Advisory Committee, a Research Assistant to Professor Rebecca Morgan on elder law issues, a Student Copy Editor for the National Academy of Elder Law Attorney Quarterly, and attended Tulane University School of Law International Legal Studies Program in Paris, France. She had internships in a Special Prosecution Unit at the Hillsborough County State Attorney's Office, the Elder Law Unit of Bay Area Legal Services, Inc. and at Gulfcoast Legal Services, Inc. Ms. Bellhorn was awarded the Stetson Association for Public Interest Law Award, a Nomination for Pinellas County's Partners in Public Service Award, a Nomination for the JCPenny Golden Rule Award, the William F. Blews Pro Bono Service Award, and included in the 2000 edition of Who's Who Among Students in American Students in American Universities & Colleges.
Prior to law school, Ms. Bellhorn was employed as a Neighborhood Planning Aide at Pinellas County Community Development. She assisted on a redevelopment project in an unincorporated area of Largo that had been mostly destroyed by a tornado. In 1997, she graduated from Florida State University in Tallahassee, Florida with a degree in Psychology. While in college, she worked as an office manager and legal assistant at Law Offices of James Meyer, P.A. She also worked during college and law school as a note taker and tutor to students with disabilities.
Ms. Bellhorn is currently admitted to practice before all courts within Florida as well as the U.S. District Court Middle District of Florida, 11th Circuit Court of Appeals, the U.S. Supreme Court, and the U.S. District Court Middle District of Florida, Bankruptcy Division. Since 2006, she has been a Florida Certified Circuit-Court and County-Court Mediator. She has also served as an Adjunct Professor in the MBA program with the University of South Florida-St. Petersburg where she taught Advanced Negotiation.
Ms. Bellhorn is a member of The Florida Bar.  She has been a member of the following organizations:  Florida Justice Association (2012-2014), Tampa Bay Trial Lawyers Association (2012-2014), St. Petersburg Bar Association (SPBA) (2006-2014), and she was the committee chair of the SPBA's Lawyer Referral Service (2009-2013).  Moreover, she is or has been involved with a variety of pro bono and non-profit organizations including the Executive Director of The Far Corners, Inc. (2006-2012), Executive Council & Strategic Planning Committee of the Pinellas County Coalition for the Homeless (2001-2003), Past Board Member of Homeless Emergency Project, Inc. (2000-2004), Member of St. Petersburg Bar Foundation (2012), Past Board Member of Aging Matters, Inc. (1999-2000) and the Community Law Program, Inc.